Aetna Chosen as New Medicare Advantage Plan Carrier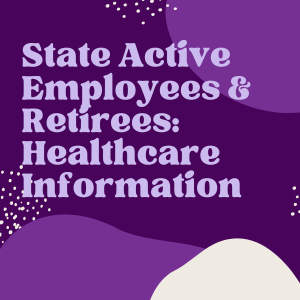 On June 1st, Governor Lamont and members of the Healthcare Cost Containment Committee, which is a joint labor-management committee tasked with overseeing the state's health plan, announced the results of the Request for Proposals (RFP) process to decide the carrier for the Medicare Advantage program for State of Connecticut retirees 65 years and older.
Aetna Inc. has been chosen to be the new carrier and will replace UnitedHealthcare as the administrator of the State's Group Medicare Advantage program starting on January 1, 2023.
With absolutely no changes to your plans or benefits, the State will be saving about $130 million a year. Savings like these help us preserve and expand the benefits that we rely on in our retirement and stand as yet another example of a "win-win" coming out of the Healthcare Cost Containment Committee. A change to your carrier does not mean there will be a change to your benefits. The only change should be that you will receive a new Medicare Advantage card that you will need to submit to your physician's offices and pharmacy. That includes maintaining the Silver Sneakers Program and the zero cost Hearing Aid benefit!
CSEA Council 400 represents about 12,000 State of Connecticut retirees and as we prepared for this RFP process, we surveyed our membership and had important conversations at our chapter and council meetings. Our Executive Director, David Glidden represented CSEA on the RFP team and used this information to advocate for us throughout this process.
The Aetna contract will be in effect from January 1, 2023 until December 31, 2025 with an option for a one-year renewal to December 31, 2026.
CSEA is working tirelessly to collect all of the information you will need in order to ensure a smooth transition. We will be working closely with Aetna to optimize your experience and make sure that every question you have is answered before the January 1, 2023 effective date. In the meantime, please keep an eye out for information at your local chapter meetings, in your email and the CSEA News.
Those that are retired but under the age of 65 will remain on Anthem until they turn 65, at which point they will be moved onto the Medicare Advantage carrier (which will remain UnitedHealthcare until December 31, 2022 and then will be Aetna starting January 1, 2023). If you are on disability insurance and currently covered by UnitedHealthcare you will also be switched to Aetna starting on January 1, 2023.
Remember, you should NEVER sign up for any other plan, as doing so would jeopardize your plan with the State of Connecticut.
In order for a potential carrier to be successful in the RFP process, they must meet all of the requirements of our plan and they must clearly demonstrate the capability to administer it. From there, the inherently competitive nature of the RFP process drives the bidders to provide the same services at a lower cost to the State. Aetna met all of the requirements of the plan and demonstrated an excellent track record of administering similar plans in other states - and Aetna was able to provide all of this while delivering dramatic savings. The savings are critical to protecting our benefits long-term and were only agreed upon because they maintained the complete integrity of the plan. Bottom line, savings come from the competition - NOT from any decrease in your coverage.
The Healthcare Cost Containment Committee was set up with the goal of identifying "win-win" healthcare plans, programs, and strategies that serve to save money while maintaining, and in some cases, improving coverage. This committee set out on the RFP process to identify a carrier that matched the current coverage for Medicare Advantage members but reduced the overall plan cost to the state.
We understand that you will have questions about what this means for you and CSEA will work tirelessly to ensure that you have the answers you need in order to give you the peace of mind that comes with understanding your healthcare plan. There will also be informational meetings to make sure there is a smooth transition for each of our members.
Remember, there were many of the same concerns when the change was made to UnitedHealthcare for coverage of over 65 retirees several years ago. Our union, CSEA, worked tirelessly to get our members' questions and concerns addressed and to assure as smooth a transition as possible between providers. The result was a very high overall approval rating of the health care coverage by United when we surveyed our members. We can expect the same level of effort from our union to affect a smooth transition as we go forward.
In the meantime, the best way to stay up-to-date is to keep an eye on your email and the CSEA News. As more information becomes available, we will send out detailed emails, include articles in the CSEA News, and will also keep this webpage updatedwith all of the available resources and information.
Once again, our membership raising our voices and coming together has resulted in an important win for our union members.